RKD Software Company

Address1 :Iso Roobertinkatu 1 A
City     :Helsinki
Zip Code :00810
Country  :Finland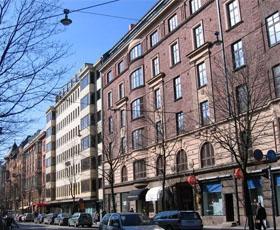 The RKD Software company was founded in 1999. Our company specializes in the production and distribution of barcoding software and technologies. From the beginning, our company has dedicated its efforts to the creation and implementation of barcode creating tools and to the design and production of business documents. Now our company owns the following sites:
www.BarcodeTools.com
www.bcmaker.com
www.DataSymbol.com
Reader.DataSymbol.com
Reader.twistfile.com
Last 11 years, we concentrate on developing bar code decoding software. Now our decoding software allows to read all popular barcode symbologies: Linear (EAN, Code128, Code39, DataBar, etc.), PDF417, DataMatrix, QRCode, AztecCode.
Our SDK works on difference platforms: Windows, Linux, Mac, Windows Mobile, Symbian, Android, iPhone.
Our client companies represent many different industries and business sectors: computer-hardware manufacturing, software publishing, printing, hospitality & entertainment, chemical manufacturing, health care, government, education, insurance, and more.
We are constantly improving our products.
At present our company consists of 14 people.